When They Tell You to Be Good charts Prince Shakur's political coming of age from closeted queer kid in a Jamaican family to radicalized adult traveler, writer, and anarchist in Obama and Trump's America. Shakur journeys from France to the Philippines, South Korea, and elsewhere to discover the depths of the Black experience, and engages in deep political questions while participating in movements like Black Lives Matter and Standing Rock. By the end, Shakur reckons with his identity, his family's immigration to the US before his birth, and the intergenerational impacts of patriarchal and colonial violence.
OUT NOW
A Time magazine "most anticipated book of fall 2022"
PRAISE
winner of the hurston/wright crossover award
A TIME MAGAZINE "MOST ANTICIPATED BOOK OF THE FALL"
"When They Tell You To Be Good is a swirl of indelible images, language and action that adds up to a daring coming-of-age memoir unbound by chronological time. Here, Prince Shakur insists on the irreducability of history, family, masculinity, race, identity, and geography. "
- Madeline ffitch,
author of STAY AND FIGHT
PRESS for when they tell you to be good
ABOUT
PRINCE SHAKUR
Prince Shakur is a queer, Jamaican-American author, freelance journalist, videomaker, and NY Times recognized organizer. His writings range from op-eds in Teen Vogue to features on the violent impacts of policing and cultural essays that delve into black icons, like Bob Marley or Huey Newton. In 2017, his video series, Two Woke Minds, earned him the Rising Star Grant from GLAAD. As an organizer, he brought Black Lives Matter to his university campus, organized for labor rights in Seattle, disrupted a Bill Clinton speech in 2016, did solidarity work at the US/Mexican border, and organized with Black Queer Intersectional Collective during the height of the George Floyd protests.His work, whether literary, visual, or grassroots, is stepped in his commitment to black liberation, prison abolition, and queer resilience.
essay featured in...
it came from the closet
It Came from the Closet features twenty-five original essays by writers speaking to this relationship, through connections both empowering and oppressive. From Carmen Maria Machado on Jennifer's Body, Jude Ellison S. Doyle on In My Skin, Addie Tsai on Dead Ringers, and many more, these conversations convey the rich reciprocity between queerness and horror.
out 10.4.22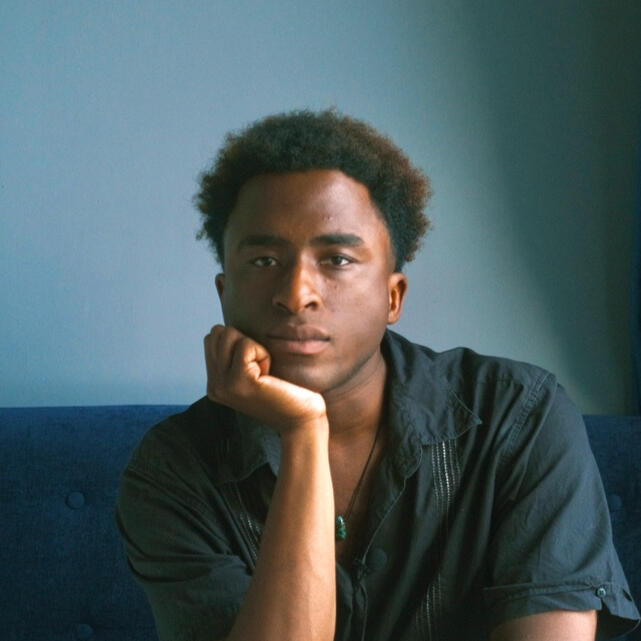 "In newly liberated Jamaica, it was poverty that could get you killed; in America, it is your Blackness that can get you killed. This is why the American dream for immigrants can come at the cost of understanding Black America. Our proximity to Blackness becomes our proximity to death."
- Prince shakur, LEvel magazine
his award-winnning youtube series...
TWO WOKE MINDS
TWO WOKE MINDS is a GLAAD recognized documentary and travel video series created by Eli Hiller and Prince Shakur. Born partially out of Prince's experiences seeing the importance of live streaming in Standing Rock and the erasure of the nuance of social movements in mainstream media, Hiller and Shakur started the series during their travels in Philippines.
ON HIS personal channel...
writing and travel videos
THE CREATIVE HOUR
A podcast of meaningful conversations between artists about their life and art's most impactful moments.
FEATURING... FRISKMEGOOD, MADELINE FFITCH, EDGAR GOMEZ, MANAN KAPOOR, AND MORE
to contact
prince shakur
Shakur is available for writing, audio, video, interview/hosting, and press/press trips.
---
© All rights reserved.