Prince Shakur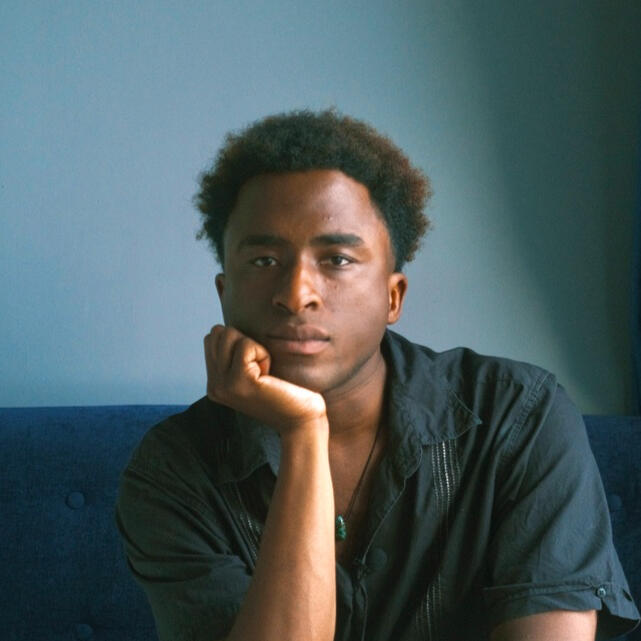 ABOUT
A multi-medium artist, educator, and activist.His memoir, WHEN THEY TELL YOU TO BE GOOD, is out in paperback and has been described as "a guidepost for activists, artists, and revolutionaries to come" by Hanif Abdurraqib. He is represented by Samantha Haywood of Transatlantic Agency. He is writing a forthcoming novel.
---
Latest Podcast Episode
Latest Video
Recent Press
Selected Work
---
#FreePalestine Resources
---
Order His Book, When They Tell You To Be Good at:
Bookshop | Barnes and Noble | Amazon
A TIME Magazine's Most Anticipated Book of Fall 2022


A TIME, Washington Post, Amazon, BuzzFeed, Poets & Writers, Lambda Literary, Publishers Weekly, them, The Week, Book Riot, Philadelphia Inquirer, Book and Film Globe, AllArts, and Debutiful Best Book of FallWinner of the Hurston/Wright Crossover AwardA Library Journal and Okayplayer Best Memoir of 2022

ABOUT THE BOOK
In his debut memoir, When They Tell You To Be Good, Prince Shakur takes us on a fearless journey through the non-linear landscape of his childhood as a queer, closeted kid in an immigrant family from Jamaica. Through Shakur's raw and honest portrayal of his identity as a writer, anarchist, and traveler, we witness the complexities of his coming of age in the vein of James Baldwin. Shakur grapples with the weight of mortality in an anti-black world, haunted by the shadow of his biological father's murder. From backpacking through the Philippines to participating in Nuit Debout in Paris and mopping floors in Montana, Shakur's journey is marked by a continuous struggle with diasporic masculinity, structural violence, afro-surrealism, and queer resilience. Through his fearless exploration of these themes, When They Tell You To Be Good transcends the boundaries of conventional memoir writing, uncovering deeper truths about blackness, escapism, personal history, and love that will move and inspire readers for generations to come.
Other Praise"Explores his childhood as a queer child of Jamaican immigrants in 2000s Ohio, his travels in response to America's failure to 'deliver me what I deserved as a young and curious Black person' and his reckonings with colonial and patriarchal violence."- TIME Magazine"Moving, illuminating, occasionally gorgeous and often powerful."- The Philadelphia Inquirer"Clear-eyed and unsentimental, an insightful, beautifully written memoir of family and identity."
- Booklist"Engaging—a tribute to resilience, and to building a better world."
- THEM"Powerful. . . . both intellectual and deeply emotional. . . . His memories, presented here with grace and care, will likely help others."
- The Columbus Dispatch
---